Search
South Dakota State University's Dakota Lakes Research Farm will host Field Day on June 24.
February 08, 2022
The Power of Women as AgVocates Conference has been rescheduled for March 4-5, 2022 in Fort Pierre, South Dakota at the Casey Tibbs Rodeo Center and the Missouri Avenue Event Center in Pierre.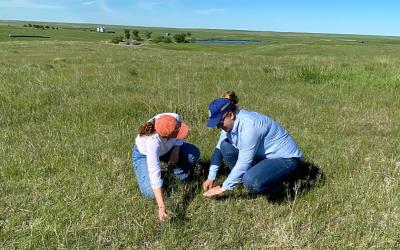 December 29, 2021
Women in agriculture across South Dakota are invited to attend a Women on the Range Mini Winter Workshop in Fort Pierre and Pierre, South Dakota, on Jan. 14, 2022. Participants will learn about the importance of soil health and how to integrate it into their grazing management systems, as well as available winter feeding methods that also create ecosystem benefits.