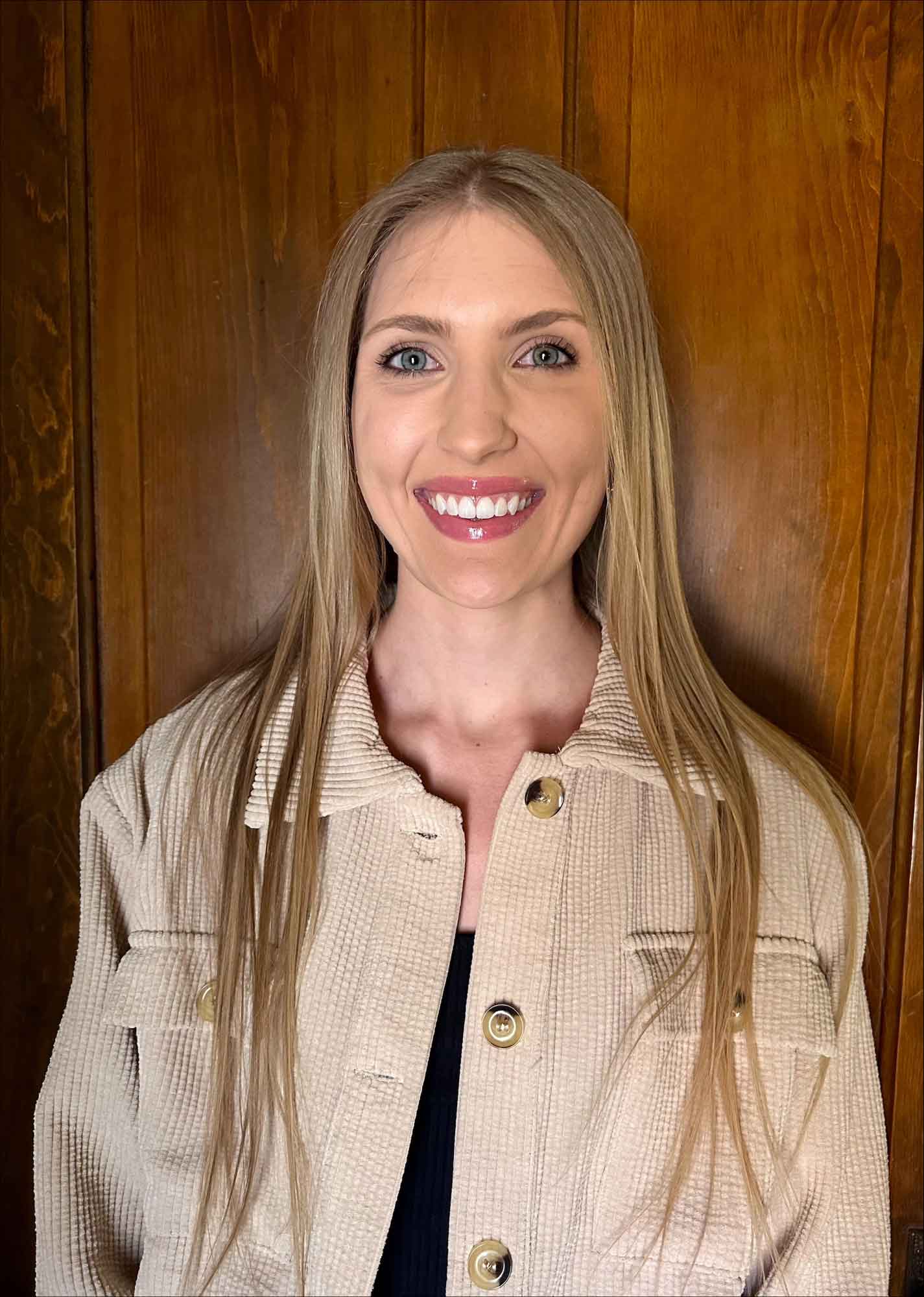 BROOKINGS, S.D. – Whitney Keller-Reetz recently joined SDSU Extension as a Health and Community Field Specialist based in the SDSU Extension Watertown Regional Center. 
As a part of the SDSU Extension Food and Families program, Keller-Reetz will focus on supporting and advancing current health and community initiatives, including a walking campaign, a local wellness coalition and physical strengthening/fall prevention programs for older adults.
"I am looking forward to using my education to benefit my home state of South Dakota by promoting healthy wellbeing and providing programming in our communities," Keller-Reetz said. 
Keller-Reetz is originally from Wallace, South Dakota, and attended Webster Area School. She earned her bachelor's and master's degrees from SDSU, completing a bachelor's degree in psychology in 2018 and a master's in public health in 2021. 
She has previously worked at SDSU's Population Health Evaluation Center, and as a Public Health Outreach Liaison for Battelle Memorial Institute in Columbus, Ohio, a nonprofit that focuses on science and technology research. While there, Keller-Reetz focused on health education and promotion for the Midwest Coordination Center, which expanded COVID testing availability.
"I am excited to have Whitney on board," said Michelle Tjeerdsma, SDSU Extension Family, Food and Wellness Program Director. "Her previous experience working with communities on health-related topics will serve her well in this role."
For more information, contact Whitney Keller-Reetz, SDSU Extension Health and Community Field Specialist.