Written By: Danika Gordon, State 4-H Leadership Ambassador and Marketing Committee Member
BROOKINGS, S.D. - 4-H has been a huge part of Talli Heim's life ever since she showed her first market steer.
Heim has been involved in a variety of 4-H project areas over the years, including showing and evaluating livestock. She was a member of her county's livestock judging team and attended judging contests at the local and state levels.
"As much as I enjoyed judging, my true passion was in the daily care of my livestock and being able to compete in the show ring."
— Talli Heim, Jerauld/Buffalo County 4-H member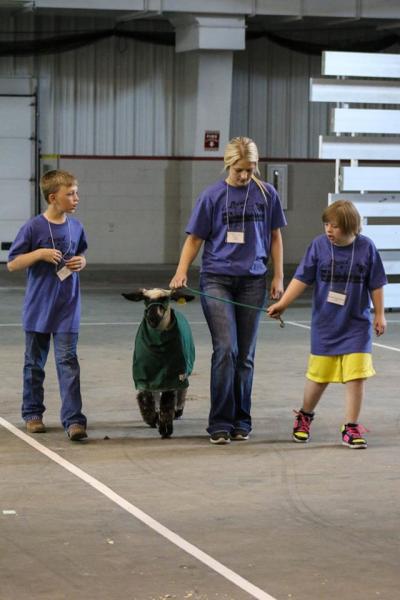 One unique opportunity that Heim has been involved with for the past two years is the iLead: A Voice for Agriculture program in Mitchell, S.D.
"This program gives kids with disabilities the chance to work with livestock and compete in the ring just like 4-H members do," states Heim.
The iLead program was an eye-opening experience for Heim, as she recognized her tendencies to take everyday activities for granted.
For her high school senior project, Heim coordinated a beef fitting, clipping and showmanship clinic and recruited individuals who mentored her throughout her 4-H career to assist with the event. She recalls that the project was a huge success. 4-H members attended from several counties, and all donations received from the clinic supported the iLead program.
"The people I have met, the lessons I have learned, and the opportunities I have been given, I can proudly say are due to 4-H," said Heim. "Because of 4-H, showing livestock has become a huge part of my life. This industry has taken me down many different paths throughout the years, but I really do believe each battle I faced has made me the person I am today. I only hope that every junior can have the same experience I was given."
Heim is a 4-H member in Jerauld-Buffalo county and is the daughter of Chris and Meggin Heim. She is currently a sophomore at South Dakota State University studying Agricultural Communications with a minor in Agricultural Business.