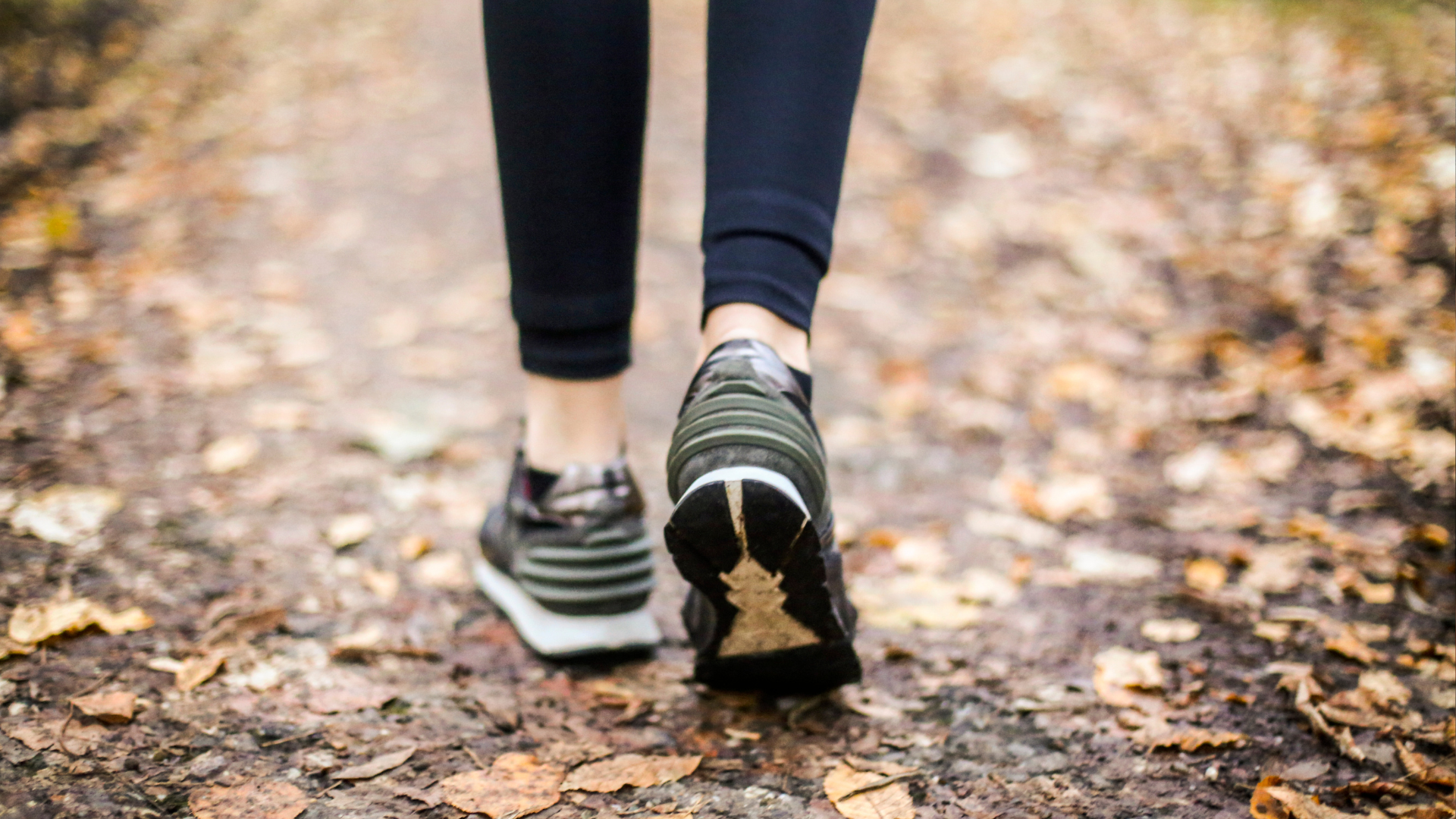 October is great for walking – temperatures are crisp & the colors are remarkable. Throughout the month of October, SDSU Extension is challenging South Dakotans to soak in the gorgeous colors of our state and make walking a top priority. 
Why Walktober?
Walking is one of the most popular and easiest forms of physical activity. There are no special skills or equipment needed! You can walk indoors or outdoors, and walking can be incorporated into your busy lifestyle. 
Current physical activity guidelines recommend that adults get 150+ minutes of aerobic (walking, biking, swimming, etc.) physical activity and at least 2 days of muscle-strengthening (weight training, resistance training) activity each week. A great way to focus on meeting the aerobic guidelines is by participating in Walktober throughout the month of October!
How Walktober Works
Register online using the blue register button below.
Walk, walk, walk! 
Track your walking minutes or miles using your favorite walking device, app, or journal.
Submit your results on the weekly participant survey received via email at the end of each week. We will ask you to report total minutes or miles walked. You can report whichever is easier for you to track.
All survey submissions will be entered for a chance to win a prize to celebrate your success.
Keep walking!
Ideas to Get Started
Walk on your own
Create a family walk night 1 or 2 times a week
Start a walking group with co-workers, family or friends 
Participate in Walk to School 
Organize a community walking club
Plan a Walktober community 5K or 1-mile event
Explore local walking routes, trails and parks throughout the month 
Additional Ways to Keep Motivated
Join Walk With Ease! For additional motivation, walking tips and a structured walking program, participate in our 6-week Walk With Ease Self-Directed program! Additional registration is required.