SDSU Extension will host a spring wheat tour on July 2 at 4 PM CDT at Cronin Farms near Gettysburg, SD.
Directions
From Gettysburg, travel 6 miles south of junction of Hwy 83 & 212, turn west on 170th St. Travel 1 mile. Plot is on the south side.
From Agar, travel 6 miles north on Hwy 83, turn west at 170th St., go one mile. Plot on south.
Attendees will have the opportunity to assess spring variety trials in the field. SDSU wheat breeders will be present to discuss the varieties and answer questions.
This event is free. The public is invited to attend. For more information contact the SDSU Extension Pierre Regional Center at 605.773.8120 or Ruth Beck, SDSU Extension Agronomy Field Specialist by email.
Upcoming Events
Jul 02, 2019
SDSU Extension will host a winter wheat tour on July 2 at 11 AM CDT at Young Farms near Onida, SD.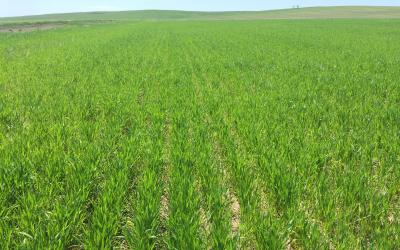 SDSU Extension will host a crop performance plot tour on July 9 starting at 5 PM CDT at two locations in Walworth County, South Dakota.
Fungicide application in winter wheat has consistently shown to prevent yield loss caused by fungal diseases. However, in some cases, a fungicide application may not always result in a profitable yield when disease pressure is low. Disease forecasting tools can aid fungicide application decisions and hence improve on the profitability of fungicide application.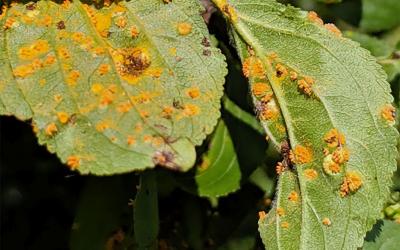 Crown rust is the most important fungal disease of oats in South Dakota. In years with heavy disease pressure, susceptible cultivars can have over 80% yield loss due to crown rust. The presence of crown rust inoculum on buckthorns can be an indication of the likely risk for crown rust to develop during the growing season. Buckthorns scouted recently were loaded with crown rust inoculum.