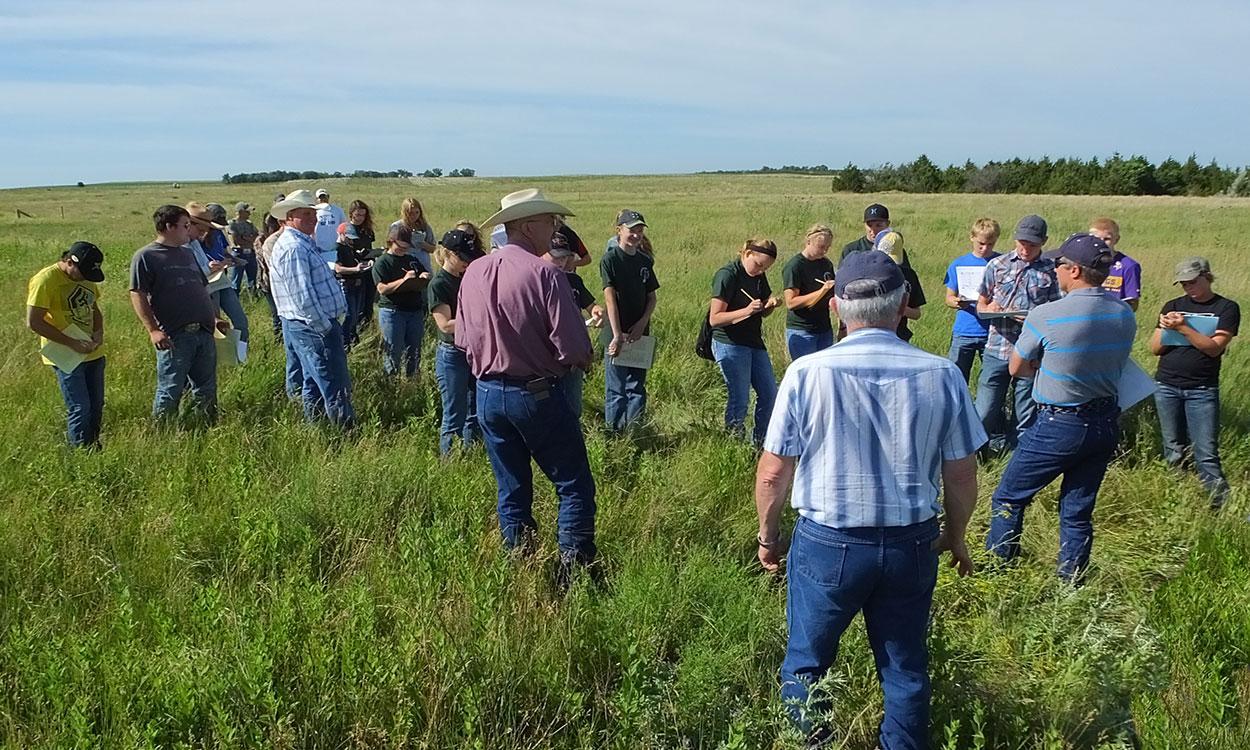 Join SDSU Extension, the Codington Conservation District, and the USDA Natural Resources Conservation Service South Dakota for the 2023 Rangeland and Soils Days Annual competitions on June 14 and 15 in Watertown.
Rangeland and Soils Days offer a unique opportunity to learn more about South Dakota's important resources, our rangelands and soils. Learning activities have been designed for a variety of age groups and expertise, from eight years old through adult. Topics covered include: plant morphology and identification, habitat suitability for cattle and wildlife, soil quality, erosion and much more!
Due to a grant (North Central Sustainable Agriculture Research and Education, SARE, LNC19-419) that Krista Ehlert has, funding is available in 2023 only to reimburse travel expenses for New Rangers (8 to 10 years) and Wranglers (11 to 13 years). This funding is age-specific, and, therefore, cannot be used to reimburse expenses for the Scouts or Go-Getters (both 14 to 18 years). Travel expenses that will be reimbursed are: mileage to and from Watertown, two nights hotel (night of June 13 if needed, night of June 14), meals not covered by the event, and registration. Scanned receipts will be required for the hotel and registration. A more-thorough outline with instructions on how to be reimbursed will be provided at the event. Reimbursement is available on a first received basis.
Registration
To register for this year's competitions, use the button below to visit the contest website. For range contest details, contact Emily Helms at 605-570-2180 or Krista Ehlert at 605-394-2236. For land and homesite contest details contact Lance Howe at 605-468-3088.