Do you worry about the possibility of long-term care needs and how they might impact your farming operation or family farmland? We'll examine that issue in an upcoming webinar for the International Farm Transition Network (IFTN). Join Ohio State University Attorney and Research Specialist Robert Moore for the IFTN training webinar, "Long-Term Care Impacts on Farming Operations" on Tuesday, September 27 from noon to 1:00 p.m. CDT.
IFTN sessions provide educational training to industry professionals working with farmers and ranchers on their succession and estate plans, and attendees will be eligible to receive continuing education units (CEU) upon attending.
Training Overview
Long-term care costs can be a significant threat to family farming operations. Nursing homes can cost around $100,000 per year, an expense that some farms cannot absorb while remaining viable. That's why many farmers believe long-term care will force the sale of farm assets, including farmland. But statistics and data indicate that, on average, this may not be the case, and that the average farmer can likely absorb the costs of long-term care. However, few farms can withstand the outlier scenario: where many years are spent in a long-term care facility.
In this webinar, Moore will explore the costs and likelihood of needing long-term care. Using this data, he will analyze normal scenarios and the dreaded outlier scenarios of long stays in nursing homes. By understanding the actual risks of long-term care costs, we can better understand and assess strategies that can mitigate long-term care risks. Robert will review several strategies IFTN Farm Transition Coordinators can present to farmers and ranchers to lessen the exposure of farm assets to long-term care costs.
Registration
Online registration is required so participants can receive the link to join the Zoom meeting. Use the form below to register. For questions or more information, contact Heather Gessner, SDSU Extension Livestock Business Management Field Specialist.
Upcoming Events
Nov 03, 2022
SDSU Extension and the International Farm Transition Network (IFTN) are holding an online training session discussing life insurance pitfalls in farm succession planning on November 3 at noon CDT.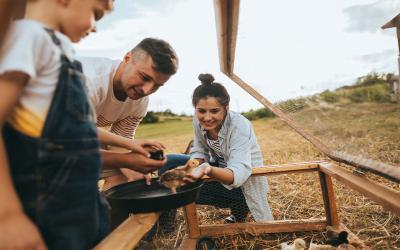 Do you like people and wish to provide educational or entertainment opportunities that showcases your farm or ranch? If so, agritourism is an opportunity you may wish to explore!
Fall is the perfect time to begin preparing your home for colder winter temperatures and the higher energy costs that come with them. Learn some expert tips for preparing your home today!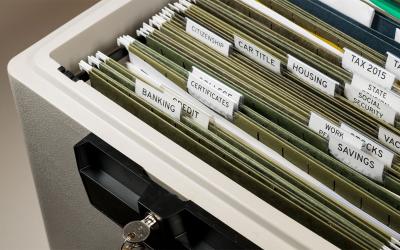 Preparing your financial records preemptively can help your family stay safe and prepared when disaster strikes. Learn some expert tips for getting started today!