SDSU Extension and the International Farm Transition Network (IFTN) are holding an online training session discussing life insurance pitfalls in farm succession planning on Thursday, November 3 from noon to 1 p.m. CDT.
IFTN sessions provide educational training to industry professionals working with farmers and ranchers on their succession and estate plans, and attendees will be eligible to receive continuing education units (CEU) upon attending.
Training Overview
Life insurance can be a tool available to assist with farm transitions. Whether the death benefit is used for debt reduction and improving cash flow for the on-farm family members or to equalize inheritance with off-the-farm family members. The tool has many uses if structured right. Unfortunately, many times individuals are sold a policy without understanding the "fine print," and the life insurance premiums can become an expensive monthly or yearly payment for farm families because of the unknown. We are going to discuss the use of life insurance as a tool in farm transition planning and how to avoid some of the pitfalls, which could cause some unnecessary tax exposure on the death benefit.
Brandon Dirkschneider is the CEO and owner of Insurance Design Management and has been working with farm families on how to appropriately use life insurance as a tool to the transition plan throughout Nebraska, Iowa and the Midwest region. He will share some of the things he has learned by working with these families through the development of the farm succession plan and will provide questions to ask when considering using life insurance as a tool.
Registration
Online registration is required so participants can receive the link to join the Zoom meeting. Use the form below to register. For questions or more information, contact Heather Gessner, SDSU Extension Livestock Business Management Field Specialist.
Upcoming Events
Sep 27, 2022
SDSU Extension and the International Farm Transition Network are holding an online training session discussing long-term care impacts on family farming operations on September 27 at noon CDT.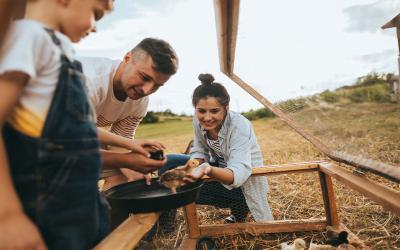 Do you like people and wish to provide educational or entertainment opportunities that showcases your farm or ranch? If so, agritourism is an opportunity you may wish to explore!
Fall is the perfect time to begin preparing your home for colder winter temperatures and the higher energy costs that come with them. Learn some expert tips for preparing your home today!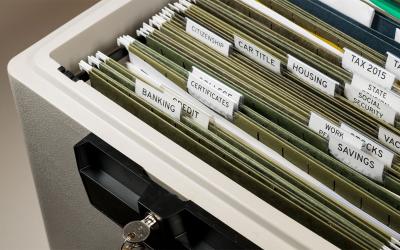 Preparing your financial records preemptively can help your family stay safe and prepared when disaster strikes. Learn some expert tips for getting started today!