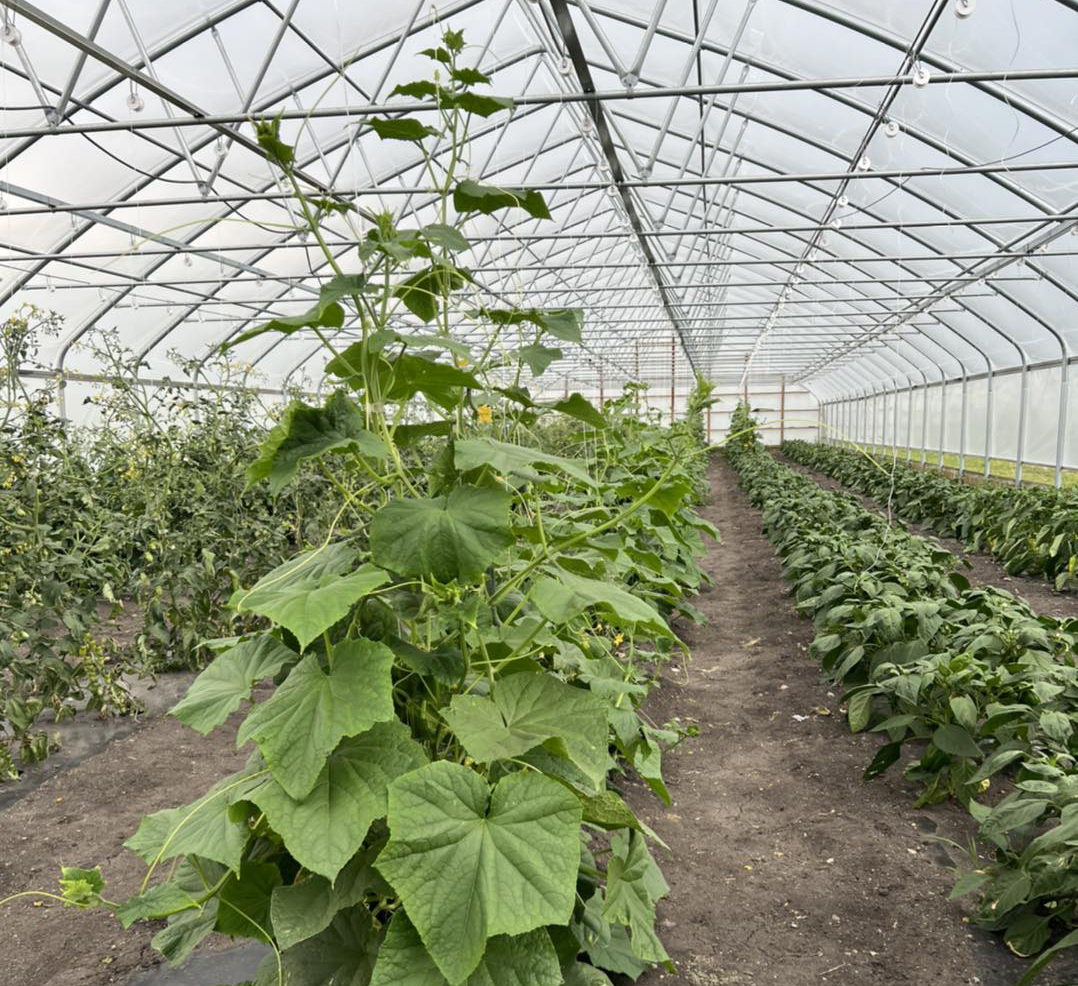 SDSU Extension and Waldner Farms will host a High Tunnel Field Day on Monday, June 5 from 4:00-7:00 p.m. at Waldner Farms (522 E 1st Ave, Webster, SD 57274). This event is for current and beginning farmers, technical service providers, gardeners, and anyone who would like to learn more about high tunnels.
SDSU Extension Specialists, Kristine Lang and Rhoda Burrows, along with Darin, Sue, and Melissa of Waldner Farms will share high tunnel production challenges, opportunities, and solutions for the northeast region of South Dakota. A high tunnel tour and presentations will be followed by time for networking with attendees and presenters. A light picnic supper will be served free of charge. Visitors are asked to bring their own lawn chair as limited seating will be provided. SDSU Extension and Waldner Farms look forward to welcoming the community to learn and share ideas at this event!
This rain or shine event is open to all members of the public, and no registration is required. Families are welcome, but please leave all pets at home. Watch for signage that will direct visitors to parking upon arrival at the event. 
Schedule
4:00 p.m. - Welcome
4:10 p.m. - High Tunnel Presentation and Tour: How and Why I Built It, Darin Waldner
5:30 p.m. - Managing Fertility and Food Safety in High Tunnels, Rhoda Burrows, Professor & SDSU Extension Horticulture Specialist
6:00 p.m. - Grafted Tomato Show and Tell, Kristine Lang, Assistant Professor & SDSU Extension Consumer Horticulture Specialist
6:30 p.m. - Picnic Supper
If you have questions about this event please contact Kristine Lang, Assistant Professor & SDSU Extension Consumer Horticulture Specialist or Waldner Farms, waldnerfarms.square.site.
This material is based upon work that is supported by the National Institute of Food and Agriculture, U.S. Department of Agriculture, under agreement number 2022-38640-37486 through the North Central Region SARE program under project number ENC22-216. USDA is an equal opportunity employer and service provider. Visit NorthCentralSARE.