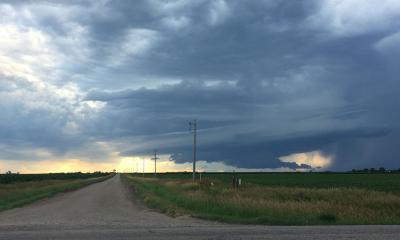 Crop Hour will run Jan. 11 through Mar. 3, every Tuesday through Thursday, from 10:00 a.m. - 11:00 a.m. CST.
For more information, contact Sara Bauder, SDSU Extension Agronomy Field Specialist or Shelby Pritchard, SDSU Extension Pest Management Specialist.
Schedule
10:00 a.m. - 11:00 a.m. CST each day
February 22: "Spring and Summer 2021 Climate Outlook", Laura Edwards, SDSU Extension State Climatologist
February 23: "Grain Storage Management for 2022", Ken Hellvang, NDSU Extension
February 24: "Crop Insurance Considerations", Matthew Diersen, Professor & SDSU Extension Risk/Business Management Specialist; "Profits? Market outlook 2022", Jack Davis, SDSU Extension Crops Business Management Field Specialist
Registration
Registration is required to attend this free webinar. Zoom links and reminders will be emailed to registered attendees.
If you are having technical difficulties, please contact Erin Christofferson (605-626-2870) or Aletha Benson (605-773-8120).