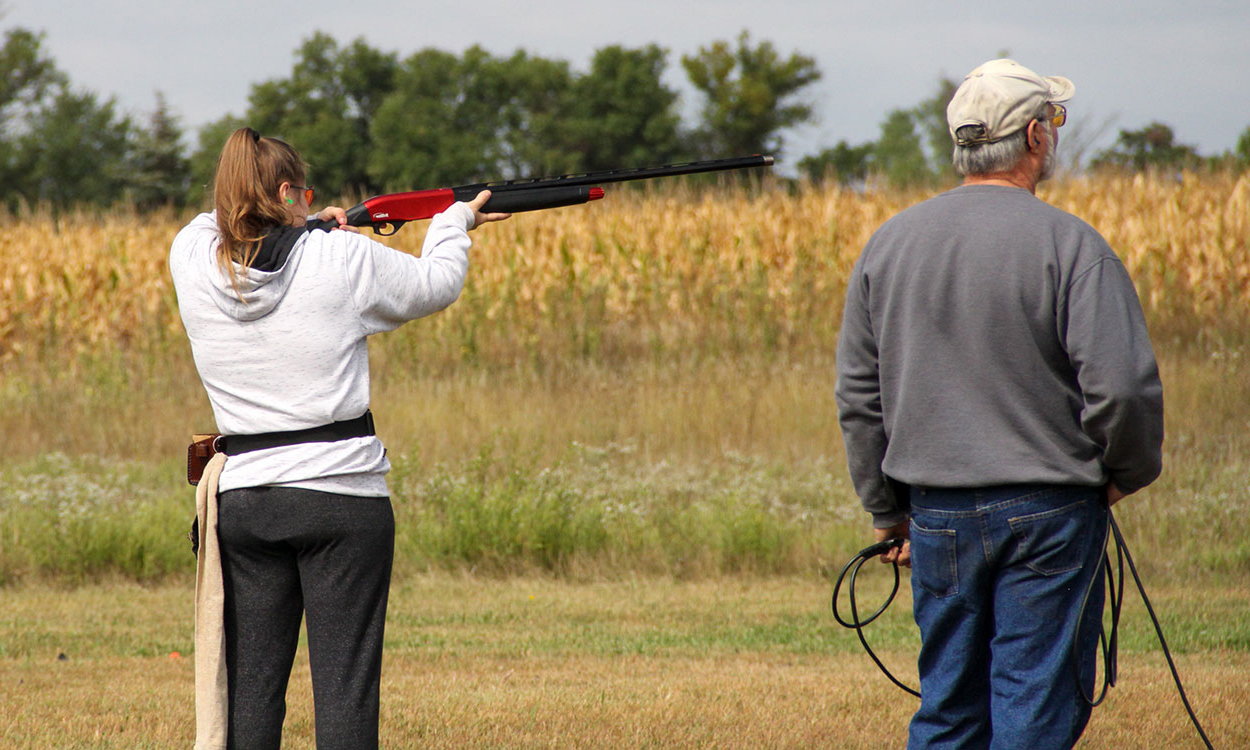 SDSU Extension will host a 4-H Shooting Sports Coaches Training for the shotgun discipline on Saturday, June 17 beginning at 7:30 a.m. CDT at the Hand County Courthouse assembly room, (415 W. First Ave., Miller, SD 57362). All participants will meet at the courthouse and then travel to the range (approximately 6 miles away) from there.
If you have previously taken Shooting Sports Youth Development, you will not need to arrive until 11:00 a.m. All training participants will be required to bring their own eye and ear protection, firearms, and ammunition. Lunch will be provided.
In the case of a weather-related cancellation, you will be notified through the email you registered with and via text message to the phone number you give.
Agenda
7:30 to 7:45 a.m. (CDT) - Registration
7:45 to 11:00 a.m. - Youth Development
11:00 to 11:45 a.m. - Lunch (Provided for all participants)
11:45 a.m. to 12:00 p.m. - Travel to range
12:00 p.m. to Done - Discipline Training
Registration
Register by June 17 using the blue button below. For more information, contact John Keimig, SDSU Extension Youth Safety Field Specialist, at 605-933-0382.
Event Deadlines
• Training Registration Closes