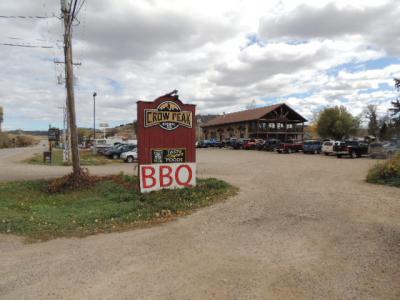 Craft Brewer Defined: An American craft brewer is small, independent and traditional.
Breweries, taprooms, and bars have always been about more than beer, serving as community hubs, gathering places, and sources of local identity and pride (Sisson, 2017, p. 3). However, craft breweries are steadily serving as mechanisms for economic development in small to mid-size communities in rural areas.
Craft Beer Industry Market Segments
Brewers Association (2017)
There are four distinct craft beer industry market segments: brewpubs, microbreweries, regional craft breweries and contract brewing companies.
Brewpub: A restaurant-brewery that sells 25 percent or more of its beer on site. The beer is brewed primarily for sale in the restaurant and bar. The beer is often dispensed directly from the brewery's storage tanks. Where allowed by law, brewpubs often sell beer "to go" and /or distribute to off-site accounts. Note: BA re-categorizes a company as a microbrewery if its off-site (distributed) beer sales exceed 75 percent.
Microbrewery: A brewery that produces less than 15,000 barrels (17,600 hectoliters) of beer per year with 75 percent or more of its beer sold off-site. Microbreweries sell to the public by one or more of the following methods: the traditional three-tier system (brewer to wholesaler to retailer to consumer); the two-tier system (brewer acting as wholesaler to retailer to consumer); and, directly to the consumer through carry-outs and/or on-site tap-room or restaurant sales.
Regional Craft Brewery: An independent regional brewery with a majority of volume in "traditional" or "innovative" beer(s). (Statistics – Market Segments)
Contract Brewing Company: A business that hires another brewery to produce its beer. It can also be a brewery that hires another brewery to produce additional beer. The contract brewing company handles marketing, sales and distribution of its beer, while generally leaving the brewing and packaging to its producer-brewery (which, confusingly, is also sometimes referred to as a contract brewery).
Business Design
Location: Within small towns and mid-size communities craft breweries are likely to locate their businesses in revamped car dealership buildings, former "mom & pop" auto repair places, nostalgic downtown buildings and empty warehouses in abandoned industrial areas. These areas are prime locations for craft breweries, because 1) brewing is a capital intensive business that can require lots of space and 2) older buildings with modest amounts of deferred maintenance and blighted, abandoned industrial areas can be purchased or rented relatively cheaply.
Equipment: Breweries range from the quaint craft production affair to an impressive industrial operation. They can be costly to operate in either of these forms. Since, beer is a mass production beverage, even if it is made in a brewpub (smaller scale), this means you have to have enough space for the brewhouse inputs, fermentation, and end-product storage. The equipment consists of food grade stainless steel tanks of varying sizes and sufficient piping and plumbing to move processed product from initial to final stages. The equipment can be costly to purchase and install. Breweries can often spend a quarter- to half – million dollars on equipment for relatively small operations (< 1,000 barrels per year). So, the common cost entry equation is summed up as: modest priced real estate along with unavoidable more costly and necessary equipment as well as the dedicated labor (sometimes of love) expenses. As a result, breweries end up on the fringe, neglected parts of communities. That equation alone leads to the first step of revitalization (Alworth, 2016, p. 3).
Entertainment & Event Spaces: Having extra land available for outdoor seating can help with the success of an operation because craft breweries can serve as community hubs and event spaces, not just another place to get a drink. They are magnets, drawing people in who are curious to try a pint of locally made beer. According to Alworth (2016) breweries can create little pockets of prosperity that can and often do radiate out into the neighborhood.
Travel & Tourism Impact
Tourism: Part of the economic benefit that craft breweries bring is craft-beer tourism. Recent Brewers Association data shows that 1.6 percent of craft-beer drinkers take 10-plus trips annually to brewers more than two hours from their home (Sisson, 2017, p. 6). For example, in Kent County, Michigan, which includes the City of Grand Rapids, a study showed that craft breweries generated $7.05 million in direct spending from 42,426 visitors. In addition these visitors added more than 14,000 hotel room nights to the community's economic activity.
Special Events: Craft breweries are taking advantage of the tourism trend and creating special events, such as  Crow Peak Brewery's (Spearfish, SD) annual shopping day "sip 'n shop" which features local artisans also selling their goods, shows a recognition of adapting to combine social entertainment and shopping consumption for an increased economic impact in their community. Furthermore, it's not just small towns; urban neighborhoods have also thrived and been reborn with the help of pioneering breweries; Great Lake's Brewing Company helped resuscitate Cleveland's Ohio City neighborhood after opening in 1988 (Sisson, 2017, p. 5).
Festivals: Professor Jeff Dense of Eastern Oregon University calculated that the annual Oregon Brewers Festival generated $32.6 million for the Portland economy (Sisson, 2017, p. 6). Another good example of a festival created by a craft brewery is "Pliny the Younger Day" hosted by Russian River Brewing of Sonoma County, California. This event in February, 2016 drew 16,000 customers and created a total economic impact of about $5 million.
Community Impact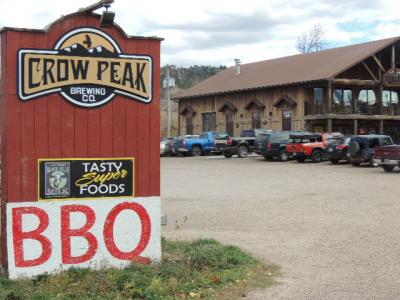 Neighborhoods: All across the country in rural areas and within downtrodden neighborhoods, craft breweries are helping communities overcome economic hurdles. Another example is the McMahon family, Baileys Harbor, Door County, Wisconsin, owners of Door County Brewing Co. They launched their brewery in 2012 as a way to create jobs for their sons to move home. A more basic economic purpose and impact is harder to find. This venture is working out well for them at this point in time, as both of their sons are involved in the business and did not move away to Chicago or Milwaukee. The Door County Brewing Co. is still going strong, they added a new taproom and music hall in July 2017.
Successful Traits: One also need look no further than the recent work of James and Deborah Fallows, who traveled around the county (via a small single-engine plane) stopping in small to mid-size towns seeking to get a different view of American life. And they just did not fly in and fly out, they spent weeks in 22 different communities getting to know folks and understand their communities first hand. The Fallows began to notice things and developed an informal check list; traits that distinguished a place where things seemed to work: An eleven-item summary of indicators of successful towns. Number 11 on the list is communities with craft breweries. A city on the rebound will have one or more craft breweries and probably some small distilleries too (Fallows 2016).
Small Towns: The effect craft breweries have on all communities is strong, however, this effect may be strongest in smaller communities. Smaller rural towns often do not have neat places to hang out. That can change with the opening of a brewpub, they provide much needed social hubs. They are nice places to spend an evening and also serve as venues for events like meetings, weddings, festivals and even children's birthday parties.
Challenges
Geography: However there are several states where small brewers are facing geographic, as well as demographic challenges. For example West Virginia's isolated population and mountainous topography can make it difficult to reach craft beer drinkers within their own state. According to Laney, (2017) marketing manager for Greenbrier Valley Brewing Company, Lisa Stansell, wishes West Virginia had the same sort of tap room culture enjoyed in neighboring states.
Popluation: In both North Dakota and South Dakota brewers have found the sparse population densities have inhibited craft beer market growth. Fargo Brewing Company co-founder Aaron Hill, noted that the lack of population density creates a reticence to embrace craft beer, given the lack of market visibility of smaller brands (Laney, 2017). Because of this, it can be difficult to create and develop a craft beer drinker's culture. Fortunately, this is slowly changing due to craft breweries' presence on store shelves.
Potential Benefits
Local Economies: Craft Breweries and especially brewpubs, are inherently labor intensive making the economic impacts fundamentally local (Leeds School of Business, UC Boulder, 2016, p. 1). For example in Colorado breweries and brewpubs labor is 100% locally sourced. The breakout of inputs is as follows: electricity 94%, packaging 36% and marketing 28% obtained from local sources within the state or region. However, hops which are 8% sourced and other grains, obtained at 9.3%, have an impact beyond the local region or State (Colorado). The take away, craft breweries offer a potential means to also further grow the local agricultural economy through development of local hops and barley crops. Craft –Style beer uses between three and seven times as much malt per barrel as a mass market lager, and more U.S. farmers are planting hops, which create flavors that vary by region just as much as wine grapes (Hutten, 2016).
Government Incentives: Nowadays, local governments are working to attract breweries. Case in point, Virginia, Ohio and North Carolina have been offering incentives to craft breweries. When the Asheville, N.C. area landed a trio of craft breweries Roanoke, Virginia, stepped up to offer a $13 million financial assistance incentive package to attract craft breweries.
Job Creation: Craft breweries also offer good careers. It is one of the sectors within manufacturing (value added) showing growth. Take Montana for example, in 2015 there were 49 craft breweries in the State and by 2016 that number increased to 68, which is almost a 28% growth of that industry over a two year period. According to a 2016 economic study conducted by the Bureau of Business and Economic Research at the University of Montana, Montana's craft brewing industry was responsible for $103.2 million in economic output, employed 702 people and created a total of 1,044 jobs in 2015 (Morrill 2016).
Economic Impact
Looking at the economic impact of the craft brewing industry in the United States; in 2014 it contributed $55.7 billion to the US economy and more than 424,000 jobs, with more than 115,000 being direct jobs. The top five states in order are: California $6.9 billion; Pennsylvania $4.5 billion; Texas $3.8 billion; New York $2.9 billion and Colorado at $2.7 billion.
Further examining the two states where the authors are living, Minnesota and South Dakota, reveals that Minnesota had 112 craft breweries in 2016 which added over $1.3 billion (most recent figures are 2014) to the state's economy; good for a national economic impact rank of 14th. Whereas, South Dakota has 15 craft breweries (2016) and added $157 million to the state's economy, ranking it 49th  (2014). 
Doing a little more comparison on other states geographically proximate to Minnesota and South Dakota shows the following: Wyoming – 23 craft breweries in 2016 and which contributed $150 million to its economy (2014). North Dakota – 10 craft breweries in 2016 contributed $174 million to their economy (2014). Nebraska – 42 craft breweries in 2016 and added $424 million to the State's economy (2014). Iowa – 70 craft breweries in 2016, provided a $636 million impact to its economy (2014). Wisconsin – 138 craft breweries in 2016, injected over $1.7 billion to the State's economy (2014).
References:
Alworth J. (March 2016). Breweries are the Mark of a Thriving Community. Vol 37 Issue1. All About Beer Magazine.
Brewers Association. (2017). Statistics, Economic Impact. (Data file).
Colorado Brewers Guild. (June 2016). Craft Brewers Industry Overview and Economic Impact 2014 and 2015. Leeds School of Business, University of Colorado Boulder Business Research Division.
Dannhausen M. (2015, July 1). Beer as an Economic Stimulus. All About Beer Magazine. Vol 36 Issue 3.
Evans P. (2014, January 24). Breweries fond themselves at center of neighborhood development. Grand Rapids Business Journal.
Gregson M. L. (2107, August 17). Economic Development Impact of the Craft Brewing Explosion, Part 1. [Web log comment].
Hutten C.C. (2016, August 23). Economic Growth on Tap: How Breweries Impact Local Economies. [Web blog comment].
Laney H. (2017, August 17). Isolated Breweries: Craft Beer on the Fringe.
McKnight S. (June 19 2015). What do Craft Breweries Say about Your Community. Fourth Economy
Morrill k. (August 2016). The continuing Economic Impact of Craft Brewing in Montana. Bureau of Business and Economic Research, University of Montana.
Perritt M. (2013, April 5). Breweries and economic development: A case of home brew. [Web log comment].
Sisson P. (2017, Jun 13). Craft Beer's big impact on small towns and forgotten neighborhoods.
Sorenson C.B., Morgan T. A. and Furniss S. (Winter 2012). The Economic Impact of Craft Brewing in Montana. Montana Business Quarterly. Vol 50 No. 4.