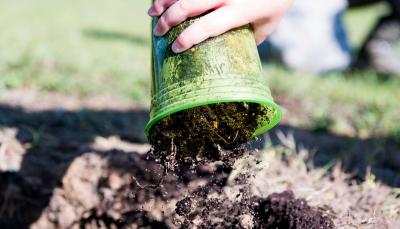 April is Earth Month and April 22nd is Earth Day. With the weather finally starting to turn into spring, this a great time to get kids outdoors and talk about science and do experiments.
Earth Day is such a great time to introduce important concepts, such as recycling, pollution, planting, composting, and reusing with kids of all ages. Below are some activities to do at home or build into your lesson plan.
Earth Day Activities
Edible Earth: Rice Krispy Treats for Earth Day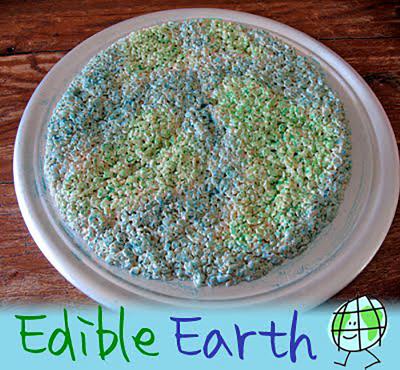 Courtesy: Amanda Formaro
Ingredients
3 tablespoons butter
1 10- oz. package of marshmallows or 4 cups mini marshmallows
6 cups crispy rice cereal
blue and green food coloring
2 small dishes with 2 tablespoons of water in each
pastry brush
2 plastic baggies
2 rubber bands
cooking spray
pizza pan
Instructions
Melt the butter of medium heat in a stock pot. Add the marshmallows and continue cooking, stirring constantly, until marshmallows are melted. Remove from heat and add cereal. Stir to combine them dump out onto the pizza pan.
Have child put baggies on their hands, secure them around their wrists with rubber bands. Spray the palm side of the baggies with cooking spray. 
Have child shape the cereal mixture into a large circle on the pizza pan. Don't pack the cereal mixture down too hard or they will become tough and hard to chew.
Add a few drops of blue food coloring to one of the dishes of water, and add a few drops of green to the other. Use a clean pastry brush to "paint on" the land and the water. 
Cut and enjoy!