May Storm Damage
On Friday, May 13, Gov. Kristi Noem issued a State of Emergency and ordered state personnel and resources to communities impacted by the damaging storms that occurred Thursday, May 12, in eastern South Dakota. Our team has pulled together some resources to help those who were hit by the storms. We will continue to work with ag operations, communities and families throughout the recovery process.
Communities and Small Businesses
Trees and Landscaping
Latest Recommendations
Featured Programs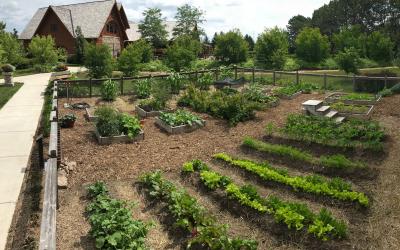 Join our experts to obtain timely information and ideas to get the most out of your garden and landscaping!
Through a collaborative partnership between the South Dakota Department of Health, South Dakota Game Fish & Parks and SDSU Extension, healthcare professionals are encouraged to sign up and prescribe exercise to their patients through the Park Prescription (Park Rx) program.
Whether you are starting a new board or solidifying the roles and workings of an existing board, this program is a great way to get all members on the same page.